For better sales forecasts, reward those that get it right Friday, 8 January 2016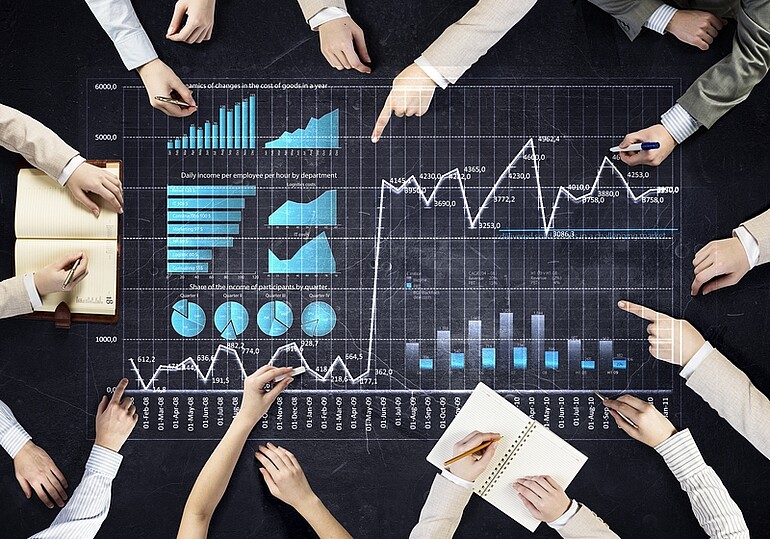 For more accurate sales predictions, let all departments produce a joint forecast and reward them for being right. When departments that are better at predicting get a bigger say in this shared forecast, accuracy improves. That is one the conclusions of PhD research by Stefanie Protzner of Rotterdam School of Management, Erasmus University (RSM). She will defend her thesis on 8 January 2016.
Even when companies rely on statistical analysis and modelling, the ability to predict sales – and accurately plan production capacity – is still very much down to humans with imperfect prediction skills. In her research, Protzner found the forecasts that people produce are influenced by the department in which they work. Varying incentives mean departments can produce very different forecasts from the same information; sales departments tend towards lower forecasts; this increases chances of bonuses. Marketing departments want the company's products to be widely available to avoid empty retail channels and lost sales, so their predictions tend to err on the high side.
Negotiations
Sales and production forecasts affect every department, yet organisations are not clear about who 'owns' the forecasting. Protzner describes how this lack of forecast ownership leads to a series of negotiations between departments, in which outcomes are often determined by characters and power structures. Juniors get overruled by seniors from other departments. Pro-social people are more agreeable to colleagues from other departments than those who focus on their own motivations. As a result Protzner found that these self-centred people are more likely to base their predictions on incentives provided by their own departments.
Better predictions
Protzner proposes a way to motivate every department to work towards a consensus sales forecast, based on her case study of a large beverage company. She describes how the beverage company first asked individual departments for their predictions and their reasoning. The average of each sales forecast became the company-wide prediction, and was later compared against actual sales figures.
Less conflicts
The more accurate a department proved to be, the more weight this department's forecasts would have in the next round of sales predictions This new method encouraged departments to stop following their bias, and instead increase their accuracy to gain more influence within the company. Not only did the overall accuracy of forecasts improve, but departments also gained a better understanding of each other's considerations. Conflicts between parts of the organisation were reduced, Protzner concludes.
Stefanie Protzner will defend her dissertation in the Senate Hall at Erasmus University Rotterdam on Friday, 8 January 2016 at 11:30. Her supervisors are Prof. S. van de Velde and Dr L. Rook. Other members of the Doctoral Committee are Prof. E. Siemsen (Wisconsin), Dr D.A. Stam (RSM), and Dr J. van Dalen (RSM).
Rotterdam School of Management, Erasmus University (RSM) is one of Europe's leading business schools, and ranked among the top three for research. RSM provides ground-breaking research and education furthering excellence in all aspects of management and is based in the international port city of Rotterdam – a vital nexus of business, logistics and trade. RSM's primary focus is on developing business leaders with international careers who carry their innovative mindset into a sustainable future thanks to a first-class range of bachelor, master, MBA, PhD and executive programmes. RSM also has offices in Chengdu, China, and Taipei, Taiwan. www.rsm.nl
For more information on RSM or on this release, please contact Ramses Singeling, Media Officer for RSM, on +31 10 408 2028, or by e-mail at singeling@rsm.nl.