What drives firms to report transparently? Tuesday, 14 June 2016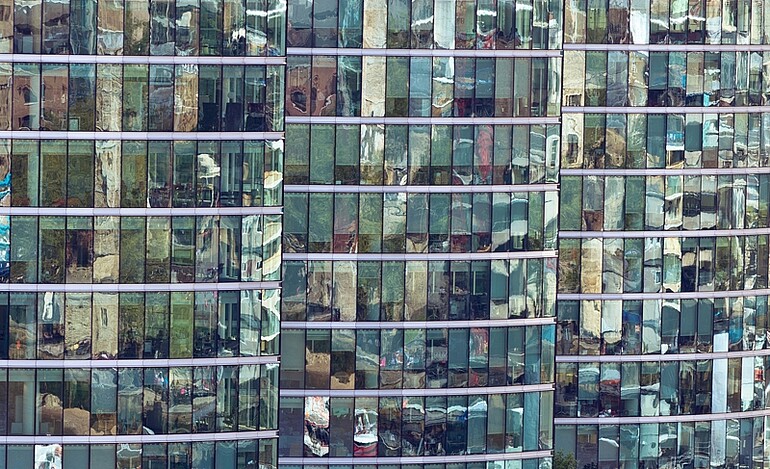 The introduction of new international standards in financial reporting in 2005 has made companies' financial reporting more transparent. But still, not all firms are equally open or transparent about the financial information they disclose, says PhD candidate Henry van Beusichem of Rotterdam School of Management, Erasmus University (RSM). He studied what drives these differences in transparency in financial reporting and discovered that being owned by a bank actually decreases a firm's transparency. On the other hand, firms with preferred shares to protect themselves against hostile takeovers show more transparency in their financial reporting. He will defend his thesis on 16 June.
In one of his studies, Van Beusichem analysed annual reports between 1997 and 2007 from firms active in non-financial sectors that were also listed on the Euronext European stock exchange. This allowed him to compare data before and after the introduction of the International Financial Reporting Standards (IFRS) in 2005 to increase transparency and improve the consistency of financial reporting.
Van Beusichem found that before the introduction of IFRS, firms that reported with a greater degree of transparency were often bigger firms with a higher leverage (higher long-term debt-to-assets ratio). After the introduction of IFRS, transparency in annual reports increased substantially. While investigating the determinants that might explain the varying degrees of disclosure after IFRS became mandatory, Van Beusichem discovered some interesting patterns.
Bank ownership
For example, he found that firms owned by a bank disclose less in general, and in particular with respect to governance and strategic information.
Van Beusichem explains this by pointing out that when a bank owns shares it can also be the company's house bank. That would make the bank a shareholder with access to advantageous information, and therefore not likely to push the company for more disclosure in its external reporting.
Preference shares
Van Beusichem also found that companies with protective preference shares to defend themselves against a hostile takeover remain more transparent about their accounting standards, corporate governance and strategy. The researcher says this arrangement puts common stockholders – those with regular shares – at a disadvantage. To restore the power balance in corporate governance they could pressure a company to be more open about its finances and performance, van Beusichem says.
Performance
The results of van Beusichem's study indicate that the introduction of IFRS has changed the economic relation between disclosure and market valuation. Before 2004, firms could be much more discreet about what information to share. Value relevant information about firm performance was not equally available to participants in the market. This often led to a higher valuation. That's why in that period the degree of transparency was still a good indicator of the company's future performance.
Once firms started to become more open in their reporting, forced by the introduction of IFRS, the analysts' and investors' view of them became more realistic, which led to lower company valuations, the researcher concludes.
Henry van Beusichem will defend his dissertation in the Senate Hall at Erasmus University Rotterdam on Thursday, 16 June 2016 at 13:30. His supervisor is Prof. Abe de Jong and his co-supervisor is Dr G.K. Westerhuis. Other members of the Doctoral Committee are Prof. Erik Peek (RSM), Prof. P. Roosenboom (RSM), Prof. Jan Luiten van Zanden (Universiteit Utrecht), Prof. Rezaul Kabir,(University of Twente), and Prof. Gerard Mertens (Open Universiteit).
Photo credit (CC AT ND SA): Andrey Starostin
Rotterdam School of Management, Erasmus University (RSM) is one of Europe's leading business schools, and ranked among the top three for research. RSM provides ground-breaking research and education furthering excellence in all aspects of management and is based in the international port city of Rotterdam – a vital nexus of business, logistics and trade. RSM's primary focus is on developing business leaders with international careers who carry their innovative mindset into a sustainable future thanks to a first-class range of bachelor, master, MBA, PhD and executive programmes. RSM also has offices in Chengdu, China, and Taipei, Taiwan. www.rsm.nl
For more information on RSM or on this release, please contact Ramses Singeling, Media Officer for RSM, on +31 10 408 2028, or by email at singeling@rsm.nl.