Beautiful and engrossing games lead to more learning Tuesday, 22 November 2016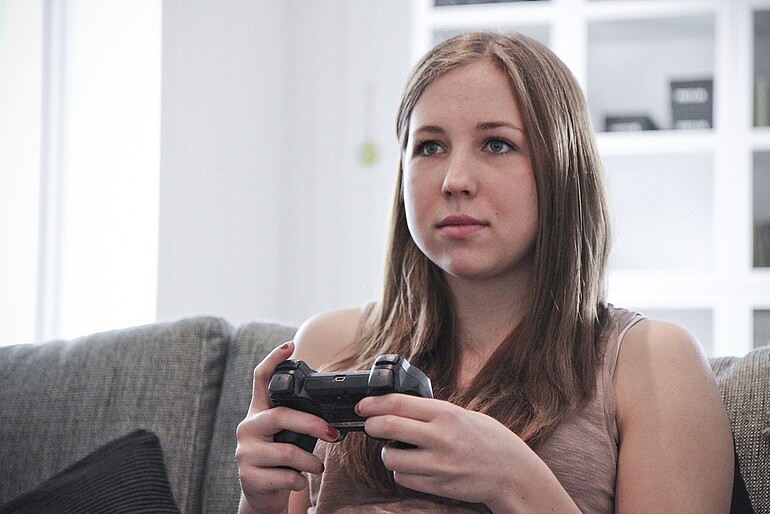 Companies that want to use purpose-designed educational games to train employees should not just focus on the game's educational mechanics. When people like the aesthetics of the game at the same time as experiencing a compelling story, they feel more immersed and say they learn more from playing. That is what PhD researcher Andreas Alexiou of Rotterdam School of Management, Erasmus University (RSM) discovered in his PhD study.
In his study Alexiou asked 133 participants to play the game Papers, Please. Designed in a 1980s retro style, the game asks players to act as immigration inspectors at the border of a fictional Eastern European country in a Cold War-like era. The mission is to check immigrants' passports and either allow them in or refuse them entry. Failing to accept enough bribes during the game can put the 'inspector's' family income at risk and lead to disease and death, and there's a stern apparatchik boss to punish mistakes. Throughout the game, players are forced to make tough moral choices and in doing so they gain insight into the origins of corruption and human rights violations in totalitarian regimes.
Narrative and aesthetics
In a survey conducted immediately after playing the game, researcher Alexiou asked players to indicate if they felt they had learned something from their gaming session. He also asked players to rate the game for its narrative and aesthetics. The narrative dimension describes what the players thought about the storyline and how they connected to the main characters, while the aesthetics measured the audiovisual appeal of the game. Alexiou then measured the level of players' engagement while gaming, for example by asking if they had lost track of time.
Video content: https://www.youtube.com/watch?v=_QP5X6fcukM
Trailer for the video game 'Papers, Please' that was used in Alexiou's study
He discovered that the engrossing story and audiovisual qualities of the game strongly correlated with players' learning experience. Alexiou says this positive effect of both the game's narrative and aesthetics on perceived learning could be explained by the higher level of engagement that these game qualities evoke. Earlier studies have shown that engagement is a strong predictor of learning, says Alexiou.
Serious games
This is an interesting result for companies that use such games as a tool to share knowledge or to train people, says Andreas Alexiou. Compared to bestselling recreational games with large design teams, people who make serious games tend to focus on designing mechanics that can deliver certain skills or educate players. Often this comes at the expense of narrative and aesthetics. Investing not only in an appealing underlying story, but also in good artistic direction can result in a more engaging game and ultimately provide players with a better learning experience, the researcher says.
Gaming experience
Contrary to Alexiou's expectations, the level of engagement and perceived learning gamers experienced due to the narrative and aesthetics of the game doesn't seem to differ according to any previous gaming experience. Novice players and more seasoned gamers were affected equally. And that's good news for companies that design serious games for all kinds of employees who won't necessarily share experiences of recreational gaming, the researcher concludes.
Download Andreas Alexiou's thesis 'Management of Emerging Technologies and the Learning Organization : Lessons from the Cloud and Serious Games Technology' here
Rotterdam School of Management, Erasmus University (RSM) is one of Europe's leading research-based business schools. RSM provides ground-breaking research and education furthering excellence in all aspects of management and is based in the international port city of Rotterdam – a vital nexus of business, logistics and trade. RSM's primary focus is on developing business leaders with international careers who carry their innovative mindset into a sustainable future thanks to a first-class range of bachelor, master, MBA, PhD and executive programmes. Study information and activities for future students, executives and alumni are also organised from the RSM office in Chengdu, China. www.rsm.nl
For more information about RSM or this release, please contact Ramses Singeling, Media Officer for RSM, on +31 10 408 2028, or by email at singeling@rsm.nl.
Photo (CC AT NC SA) by One Tonne Life