How people care for others during reorganisations Monday, 3 April 2017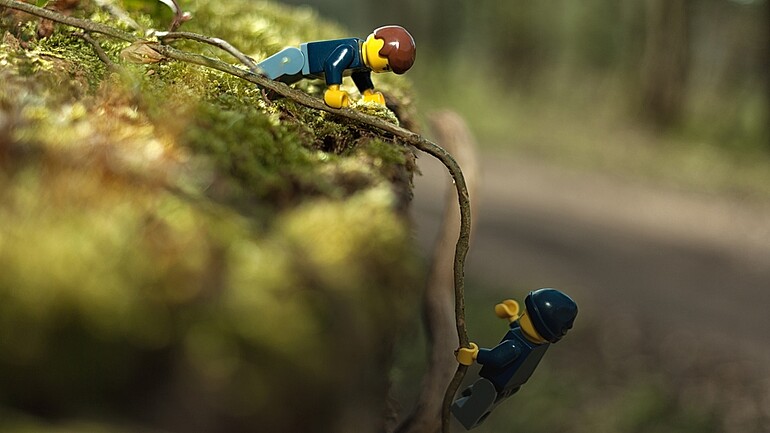 Big reorganisations can be fear-inducing events for employees who see their roles and career opportunities affected by new structures and ideas. That's why managers often assume that employee behaviour – and backlash – against change is driven by self-preservation. But a new study by a team of researchers that included Gabriele Jacobs of Rotterdam School of Management, Erasmus University (RSM) reveals that people are not just looking after themselves in trying times. They also genuinely care about what happens to their colleagues and are often even concerned for the fate of the entire organisation.
The outcome of the study, which analysed employee reactions to twenty-three change projects in a large police organisation, was somewhat unexpected, says Gabriele Jacobs: "Just like most researchers before us, we were anticipating that the people we interviewed wanted to minimise the damage to their own positions and careers. This utilitarian and logical reaction can be expected, yet only a minority of people expressed this to us."
Surprisingly, more people expressed concern over what would happen to their colleagues and the organisation as a result of the organisational change. "Some said they would consider the change project a failure if their colleagues suffered or if the final result was negative for the organisation at large," said Jacobs. "For example, they would tell us that they were worried about how the general public might react to the changes or how the quality of the police service might go down. They would say this, even when they personally profited from the change, and that certainly surprised us."
Losses and gains
After analysing all the interviews, the researchers noticed that, in general, employees tend to form more elaborate opinions about the effects of change than managers often anticipate. They often see various gains and losses in every change, both for themselves, for others and for the organisation. New career options can open up and some people could welcome new colleagues. Simultaneously, these people could also feel bad for others who are forced to leave, or they just do not believe in the overall goal of the reorganisation, Jacobs says.
With us, or against us?
But employees have different professional and social interests, so during a big reorganisation recipients of change will inevitably see different gains and losses. This complexity tends to get overlooked by management, Jacobs continues: "Senior management often has its hands full when reorganisations are designed and implemented. Under pressure, it is enticing to frame employees as 'with us' or 'against us', but the reality is more layered and less clear-cut. Managers that want their reorganisations to succeed could improve their chances by listening to what employees see as gains and losses. This way, resistance against organisational changes becomes a valuable source of managerial information."
Deontic justice
According to Jacobs, this study clearly shows that self-interest is not the only motivating factor in how people respond to change: "We observed that people strive for what we call 'deontic justice' in their organisation. They want the gains and losses to be distributed fairly, according to a set of moral standards, even if the organisational changes do not affect them directly, or when the fair treatment of others comes at a personal cost. You could say people are more altruistic than earlier research has suggested."
The paper: Ethical Considerations and Change Recipients' Reactions: 'It's Not All About Me', Jacobs, G. & Keegan, A. J Bus Ethics (2016)
Rotterdam School of Management, Erasmus University (RSM) is one of Europe's top 10 research-based business schools. RSM provides ground-breaking research and education furthering excellence in all aspects of management and is based in the international port city of Rotterdam – a vital nexus of business, logistics and trade. RSM's primary focus is on developing business leaders with international careers who carry their innovative mindset into a sustainable future thanks to a first-class range of bachelor, master, MBA, PhD and executive programmes. Study information and activities for future students, executives and alumni are also organised from the RSM office in Chengdu, China. www.rsm.nl
For more information about RSM or this release, please contact Ramses Singeling, Media Officer for RSM, on +31 10 408 2028 or by email at singeling@rsm.nl.
Photo (CC NC AT SA): Michael Wacker