BLOG: Three key considerations to put social impact at the core.. Thursday, 20 June 2019
Dr Lonneke Roza and Karoline Heitmann
Three key considerations to put social impact at the core of your employee engagement programme.
Data from Chief Executives for Corporate Purpose (CECP), a CEO-led coalition for company social strategy, show that at least 90 per cent of the largest European companies offer their employees company time to volunteer. But too often, the conversation about employees being engaged in corporate social initiatives is about the 'business case'. It is however just as important for such a programme to put social impact at the core as it is aimed to have a valuable effect on the community it is meant to support.
Discussions about employee engagement programmes focus on the positive contribution to employees' professional development, employees' commitment to the company, and recruitment and retention of employees. These are all very relevant in order to get top-management buy-in, but should be a given by now because there are numerous studies showing these outcomes. So the time has come to ask if community programmes are actually making a difference to the communities they seek to support.
To remain credible and legitimate among stakeholders such as customers, clients, media, and not least, the social purpose organisations (SPOs) themselves, corporate social investors need to rethink their current practices, and design social impact-driven engagement activities.
"Conversation on employees engaged in corporate social initiatives is often about the 'business case' but social impact is more important."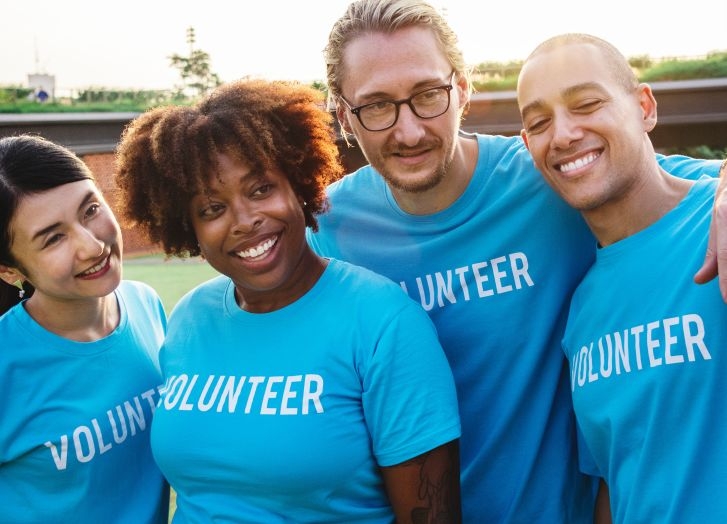 Our study, Social Impact through Employee Engagement, in which we researched among 18 experts in the field, reveals those elements that improve the social impact of employee engagement programmes. The three most important implications we discovered are:
1. Explore the needs of the SPO

The starting point of every programme is to explore the SPOs' needs and find the right employee engagement activity to fit it. Although this might sound obvious, it is certainly not common practice. Many corporate social investors still approach their potential partners by stating 'This is what I am willing to share; can you use it?' Some are disappointed if this kind of offer is not accepted with gratitude; they blame SPOs for being rigid. But if social impact is at the core of engagement activities, then such rigidity is self-defeating.
2. Acknowledge the SPO as the expert

Acknowledge that the SPO is the expert at solving the social issue. It is knowledgeable about what works for its beneficiaries, how and why. Yes, you can support it and you can bring valuable insights, but people in the SPO work on those social issue every day, so you should allow them to take that expert role.
3. Select employees who fit the SPO

The best people in the business might not be the best people to support SPOs. Working in the social sector requires particular soft skills such as empathy and a proper understanding of the dynamics at play in the social sector. Not everyone in the business – even at senior levels – has these skills to the extent needed in the social sector.
If you really want to put social impact at the core, then these are the important factors when rethinking your programme.
Dr Lonneke Roza is an assistant professor in the department of business-society management (B-SM) at Rotterdam School of Management, Erasmus University (RSM). The department offers a perspective based on social science into managerial and organisational issues at the interface of business and society. Its approach is exemplified in the MSc in Global Business and Sustainability.
Karoline Heitmann is Corporate Research Associate at the European Venture Philanthropy Association.
Read more about social impact:
For more information about RSM or this blog, please contact Irene Bosman, Media Officer for RSM, on +31 10 408 2028 or by email at bosman@rsm.nl.
Rotterdam School of Management, Erasmus University (RSM) is one of Europe's top 10 business schools. RSM provides ground-breaking research and education furthering excellence in all aspects of management and is based in the international port city of Rotterdam – a vital nexus of business, logistics and trade. RSM's primary focus is on developing business leaders with international careers who can become a force for positive change by carrying their innovative mindset into a sustainable future. Our first-class range of bachelor, master, MBA, PhD and executive programmes encourage them to become critical, creative, caring and collaborative thinkers and doers. Study information and activities for future students, executives and alumni are also organized from the RSM office in Chengdu, China. www.rsm.nl