Professor's opinion: Let's count our blessings first Tuesday, 31 March 2020
Never waste a good crisis. Mindful of this saying, experts are already presenting their reflections in the media on all the things we will have to change about our world in order to prevent 'another coronavirus crisis' from happening in the future. However, this is rather premature.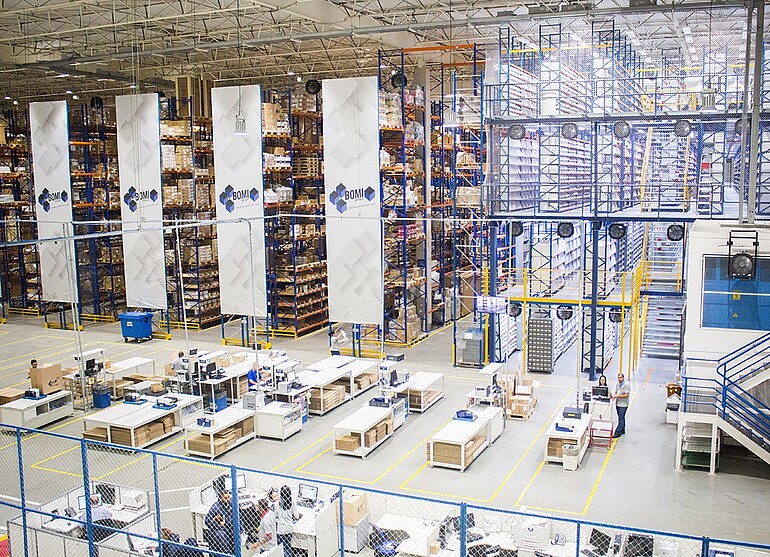 These reflections present all sorts of reasons for the current coronavirus crisis. They tell us our world has become too globalised, too capitalist and too consumption-driven. They then go on to present solutions in much the same vein. Make the world less globalised, less capitalist and less consumption-driven. For instance, journalist Naomi Klein said we are seeing 'coronavirus capitalism' – a world in which the rich get richer – and the time has now come to create a more just society. Bestselling author Yuval Noah Harari wrote an essay on the world after the coronavirus pandemic, while leading environmentalists stated that our neo-liberal capitalist system has turned the climate into an economic factor of production, that nature is sending us a message with the coronavirus pandemic, and that we should change the relationship between humans and nature.
Obviously, the timing of these type of reflections is poor. No matter how good the experts' intentions are, we definitely need to be focusing on the current crisis right now. While we are in the midst of this emergency, we will not benefit from reflections on lessons to be learned. When it's wartime and shots are being fired at you, your first response should not be to determine the causes of the war and figuring out how to prevent wars from happening in the future. Your immediate response should be to fight and win the battle. The same thing is true at present. Let's beat this virus first.
However, I have even more fundamental objections to these recent reflections. Blaming a problem on a particular phenomenon suggests that the phenomenon only causes problems and does not benefit us in any way. It's fine for us to say that globalisation, capitalism or consumerism are at the root of the problem, but only if we are fair and objective – and also point out that these phenomena have upsides too. If not, we will run the risk of solving one problem by creating another, potentially bigger problem, thus creating a whole new crisis.
This crisis have shown us that, so far, we have organised ourselves fairly well. Our politicians are demonstrating leadership skills, employees in key functions are still up and running and doing a great job, companies are lending a helping hand, and citizens are looking out for each other. Key processes such as production chains, information technology and utilities continue to function as before. And maybe, just maybe, it is actually our current societal system that allows them to function.
Perhaps we like to complain about all the products we can't find at the supermarket. But will you please take a look at all the products you can find at the supermarket? Isn't it a huge achievement that all those products got there under the current circumstances? And don't you think that is precisely because of our current political, social and economic system? Just try to imagine where we would be if we didn't have the modern medical technology that allows us to fight the virus and help the sick. And where would we be if we didn't have the Internet and the tons of modern software we use to stay in touch with each other? We don't have those things despite our current societal system. We have them because of it.
Before we look at the lessons to be learned, let's first solve this crisis together. After that, let's stop ourselves from throwing the baby out with the bathwater. Until that time, let's count our blessings, because paying attention to those things that are actually going well will give us strength. We will need that strength to beat the virus and eliminate the crisis it is causing.
Muel Kaptein is a Full Professor of Ethics at Rotterdam School of Management, Erasmus University, and a partner at KPMG. A shortened version of this article was published (in Dutch) in de Volkskrant on 30 March 2020.
Crisis-related Research Series
This article is part of our crisis-related research series: a growing collection of research-based thought pieces and opinions from RSM's academics and researchers. Topics range from tips for battling loneliness to the ethical dilemmas faced by managers and leaders.
Rotterdam School of Management, Erasmus University (RSM) is one of Europe's top-ranked business schools. RSM provides ground-breaking research and education furthering excellence in all aspects of management and is based in the international port city of Rotterdam – a vital nexus of business, logistics and trade. RSM's primary focus is on developing business leaders with international careers who can become a force for positive change by carrying their innovative mindset into a sustainable future. Our first-class range of bachelor, master, MBA, PhD and executive programmes encourage them to become to become critical, creative, caring and collaborative thinkers and doers. Study information and activities for future students, executives and alumni are also organised from the RSM office in Chengdu, China. www.rsm.nl
For more information about RSM or this article, please contact Danielle Baan, Media Officer for RSM, via +31 10 408 2028 or baan@rsm.nl.