Professor's opinion: Effective and responsible procurement in times of crisis Friday, 15 May 2020
My grandfather was a farmer and miller, and survived two world wars and the Spanish flu. His stories about the war and the crisis years weren't only about evacuees and people in hiding, but also how everyone in his tiny Frisian village in the north of the Netherlands tried to support each other economically. Back then, in the first half of the 1900s, they kept meticulous records on milk profits and expenditure on animals, feed and equipment in housekeeping books. And, crisis or no crisis, my grandparents did their best to spread their purchases carefully over the village's two smithies and various traders.
Text by Professor Finn Wynstra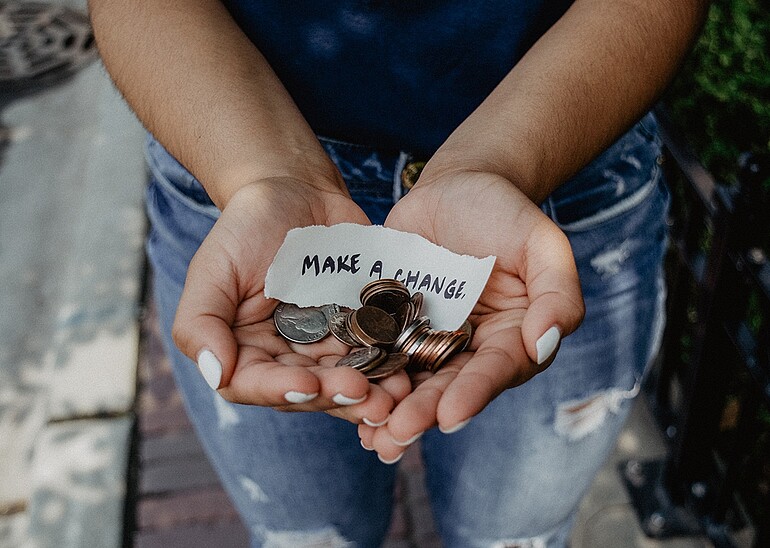 Today, the world is also facing huge medical, social and economic challenges. Businesses and companies are making important decisions on how to handle various stakeholders: customers and employees, as well as suppliers. How organisations handle procurement and manage their suppliers can have a huge impact on our economy. Procurement for the 30 largest companies in the Netherlands is worth over €500 billion per year, and Dutch government bodies spend approximately €135 billion per year. That's a lot of money, and it is extremely important that this is spent wisely.
Implementing effective and responsible procurement in times of crisis can be done in four steps.
Step 1: Map out carefully what is being spent and where.
Many organisations find it difficult to provide quick and complete insight into their expenditures. Not all procurement is registered properly because systems are not aligned that well or because some departments arrange their own affairs. That makes it difficult to quickly produce an overview of suppliers that, for example, are confronted by transport limitations or other restrictions. It also became apparent after the tsunami in Japan in 2011 that buyers who only have a clear picture of their immediate suppliers will face unpleasant surprises. If a crisis also starts to affect sub-suppliers who are not on the radar, the effects could be much more difficult to address. Buyers may sometimes have to map out that chain themselves 'manually', but public data and artificial intelligence are increasingly enabling this to be implemented faster and more reliably.
Step 2: Ensure that payments are arranged in a correct way.
We are unfortunately seeing the unilateral extension of payment periods, as happened in 2008, but unless suppliers can access capital more cheaply than buyers, in the end nobody benefits. Pay small and vulnerable suppliers more quickly, in the same way as Unilever, Aldi and some universities are currently doing. If necessary, use supply chain finance (also known as reverse factoring), where a supplier pays a small payment to a financial intermediary in order to receive payment more quickly. Also exercise restraint with respect to postponing or cancelling deliveries. Bring forward tender processes and accelerate procedures. Invest in extra stock where possible or pay in advance; this will help ramp-up the economy (since this will happen eventually). It is much more difficult to restart a supply chain that has come to a standstill.
Step 3: Develop new contract forms.
Don't buy a machine, only pay for the actual use. Link a shop's rent to its turnover. These so-called performance contracts can help in spreading the risks across a chain, and such contracts are often more resilient to fluctuating market conditions than those based on fixed rates and fixed volumes. Performance contracts are often created in the event of a 'burning platform', and we surely have one now. For example, a maintenance supplier who agreed to payment based on the client's turnover instead of 'hourly invoicing' when the factory was threatened with closure. The opportunities are there for the taking.
Step 4: Work together to find new markets and products.
It is to the advantage of most buyers that their suppliers don't go under and that these suppliers have a diverse customer base. Some buyers are using their own sales departments to support suppliers. H&M has opened its clothing chain for other buyers and is helping suppliers find new customers in the production of face masks and other protective gear.
Buyers who do not act responsibly towards their suppliers are not only working in an unethical way; they are also harming themselves. My grandfather understood that all those years ago: if the right of the strongest prevails, in the end there will hardly be any suppliers left.
Finn Wynstra is professor of purchasing and supply management at Rotterdam School of Management, Erasmus University.
Crisis-related research series
This article is part of RSM's crisis-related research series: a growing collection of research-based thought pieces and opinions from RSM's academics and researchers. Topics range from tips for battling loneliness to the ethical dilemmas faced by managers and leaders.
Rotterdam School of Management, Erasmus University (RSM) is one of Europe's top-ranked business schools. RSM provides ground-breaking research and education furthering excellence in all aspects of management and is based in the international port city of Rotterdam – a vital nexus of business, logistics and trade. RSM's primary focus is on developing business leaders with international careers who can become a force for positive change by carrying their innovative mindset into a sustainable future. Our first-class range of bachelor, master, MBA, PhD and executive programmes encourage them to become to become critical, creative, caring and collaborative thinkers and doers. Study information and activities for future students, executives and alumni are also organised from the RSM office in Chengdu, China. www.rsm.nl
For more information about RSM or this article, please contact Danielle Baan, Media Officer for RSM, via +31 10 408 2028 or baan@rsm.nl.