Discovery versus development: what deserves the most time? Friday, 5 March 2021
Organisations that innovate must constantly decide between allocating time to discovering innovations or allocating time to developing their existing products. This is especially true of businesses in the pharmaceutical industry that rely on a costly and highly risky process of breakthrough discoveries for developing new drugs – particularly so for drugs for rare diseases. Biotechnology and pharmaceutical firms invest billions of dollars in R&D, yet R&D efficiency in the industry is declining year on year. Prof. Vareska van de Vrande of Rotterdam School of Management, Erasmus University (RSM), Dr Annapoornima M. Subramanian of National University of Singapore and Prof. Moren Lévesque of Schulich School of Business in Toronto studied how companies allocate time for early-stage drug discovery projects and late-stage drug development projects. After the recent (and speedy) international effort to develop COVID-19 vaccines, their findings provide important clues about managing innovation portfolios.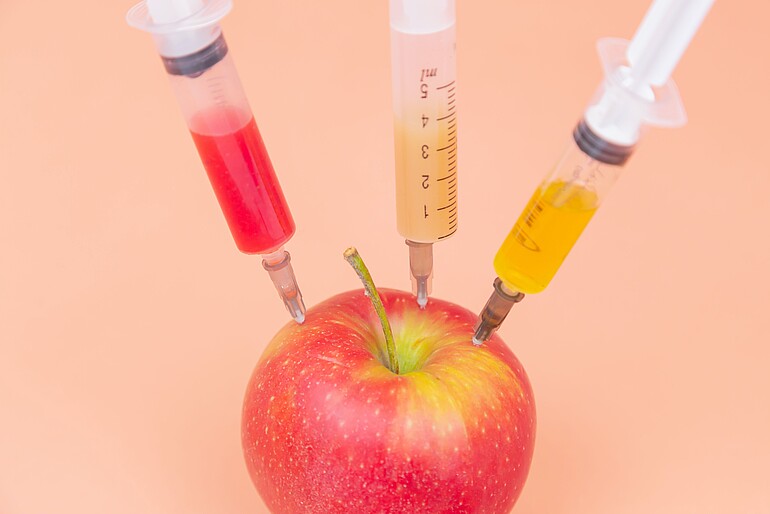 Declining returns from R&D
The pharmaceutical industry is facing declining returns on R&D investments, which Prof. Vareska van de Vrande says is partly due to pharma companies failing to discontinue projects for less promising drugs.
"Our study investigates how firms allocate time to their innovation portfolios, particularly early-stage drug discovery projects and late-stage drug development projects. After the recent speedy development of COVID‑19 vaccines, the findings of our study provide important clues about the management of innovation portfolios."
Deciding to discontinue
The researchers measured how long it took pharma companies to discontinue a project for developing a new drug using a model that enabled them to see the effects of the characteristics of the project and of the company itself. They tested their model on a sample of 1,274 early-stage drug discovery projects in biopharma companies around the world.
Quicker discontinuations
The researchers found that the time taken to discontinue an early-stage drug discovery project shortens when the company already has a relatively large portfolio of late-stage drug development projects. This increasingly quick time to decide to stop a project is irrespective of the size of the scientific discovery team, say the researchers. They also found that other companies already working on similar drugs plays an important role in the decision to allocate time to it or not.
"Governments should develop mechanisms to incentivise firms to persist in the development of high-risk emergent drugs, especially those that target rare diseases and conditions."
Robust system for deciding to discontinue
The findings underscore the importance of having a robust system for managing the portfolio – one that makes it straightforward to decide whether or not to discontinue projects that are unlikely to be a success. Results indicate that early-stage discovery projects are discontinued sooner when many other companies are already working on the same drug, or on the same disease or category. What this means in practice is that managers must continuously assess their competitive environment.
Finally, the results indicate that firms with a lot of collaborative deals are more likely to wait before they decide to discontinue the development of a new drug. This, say the researchers, highlights the fact that companies engaged in collaborative innovation in pursuit of new drug discoveries would benefit from revising the decision points in their project management technique (their stage-gate model) for terminating projects at a favourable time.
How to increase R&D productivity
Against the decline in efficiency of biopharma R&D, shown in studies dating back to 2012 and 2016, the more compelling question now is how to allocate those scarce R&D resources.
The researchers' findings provide clues as what firms can do to increase their R&D productivity, which will ultimately lead to more drugs released to the market when the need arises.
The results also imply that companies are likely to discontinue projects to develop drugs with a high level of emergence – these are drugs that only few other firms are working on developing. This might indicate that companies also divert their attention away from developing drugs against rare diseases. So the discontinuation happens sooner for drugs with a LOW or HIGH level of emergence (but later for drugs with a MEDIUM level of emergence).
This is where governments should develop mechanisms that give companies incentives to persist with projects that develop new drugs that are at high risk of being discontinued, especially those that target rare diseases and conditions, say the researchers.
The paper has been published in Production and Operations Management under the title "Pulling the Plug:" Time Allocation between Drug Discovery and Development Projects.
Rotterdam School of Management, Erasmus University (RSM) is one of Europe's top-ranked business schools. RSM provides ground-breaking research and education furthering excellence in all aspects of management and is based in the international port city of Rotterdam – a vital nexus of business, logistics and trade. RSM's primary focus is on developing business leaders with international careers who can become a force for positive change by carrying their innovative mindset into a sustainable future. Our first-class range of bachelor, master, MBA, PhD and executive programmes encourage them to become to become critical, creative, caring and collaborative thinkers and doers. Study information and activities for future students, executives and alumni are also organised from the RSM office in Chengdu, China. www.rsm.nl
For more information about RSM or this article, please contact Danielle Baan, Media Officer for RSM, via +31 10 408 2028 or baan@rsm.nl.