Transfer price negotiations: should headquarters back off or take over? Monday, 23 August 2021
In decentralized organisations, divisions often negotiate transfer prices for goods and services exchanged between divisions. If division managers don't find an agreement in the negotiation this may indicate that the organisation overall cannot benefit from an internal exchange of the good or service. But many think that if transfer price negotiations fail, corporate management or headquarters should resume decision authority and possibly enforce the transfer and set a transfer price. Dr Florian Elsinger from Rotterdam School of Management, Erasmus University (RSM), Prof. Markus Arnold from the University of Bern, and Prof. Frederick W. Rankin from Colorado State University investigated how potential involvement of headquarters affects the outcome and efficiency of transfer price negotiations between decentralized divisions.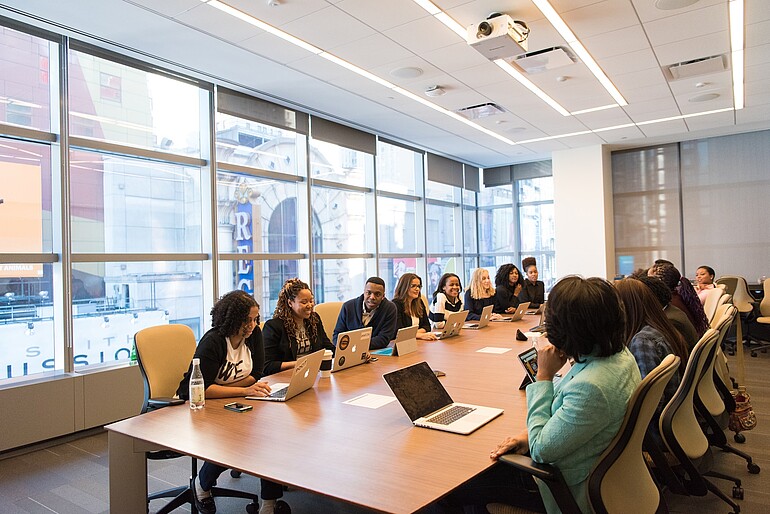 The study shows that headquarters' involvement may indeed help to reduce inefficient decisions if division managers don't find agreement due to conflicts. But, the anticipation of third-party involvement in negotiations may also lead divisions to make fewer concessions during negotiations and to overly rely on headquarters' intervention. The research provides insights on how the possibility of headquarters' involvement affects the efficiency of transfer price negotiations.
To intervene or not to intervene
First, the researchers conducted a laboratory experiment in which two participants assumed the role of either a production or sales division manager. They negotiated about the internal transfer of a good that can either be profitable or unprofitable for the organisation. The researchers then varied the degree of headquarters' involvement across different conditions from no involvement, under which headquarters does not become involved even when negotiations fail, to strong involvement, under which headquarters may intervene and set a transfer price if negotiations fail.
To validate the results from the laboratory experiment, the researchers conducted an additional experiment with practitioners experienced in transfer pricing decisions. The participants again either assumed the role of a production or sales division manager. They were then presented with a negotiation scenario either with or without the possibility of headquarters becoming involved. After reading the scenario, they were asked questions about their willingness to make concessions during the negotiations.
Unintended consequences
"The mere anticipation that headquarters can intervene leads divisions to find less agreement during negotiations because they rely on headquarters to intervene and make a decision," say the authors. "Because headquarters do not have all the necessary information that the divisions have, the possibility of headquarters to intervene also reduces the overall efficiency of transfer price negotiations."
So, even if headquarters' involvement intends to resolve inefficient negotiations impasses due to conflicts, the researchers found this anticipation further reduces agreement during negotiations. These findings provide insights on the unintended consequences of headquarters resuming decision authority in decentralized transfer price negotiations.
Full autonomy
If companies delegate tasks to better-informed division managers, interference by headquarters can diminish the benefits of division autonomy. This research suggest that firms could benefit by granting full autonomy to divisions in their decentralized transfer price negotiation. This would motivate divisions to acquire and use their private information more efficiently, resulting in greater firm profit.
Good and efficient negotiations are a key to business success and thereby contribute to the welfare of the society. This research helps to understand which factors influence the effectiveness and efficiency of negotiations, which provides further guidance in creating an environment for successful negotiations.
---
The paper was published in Management Science under the title The unintended consequences of headquarters' involvement in decentralized transfer price negotiations: experimental evidence.
Rotterdam School of Management, Erasmus University (RSM) is one of Europe's top-ranked business schools. RSM provides ground-breaking research and education furthering excellence in all aspects of management and is based in the international port city of Rotterdam – a vital nexus of business, logistics and trade. RSM's primary focus is on developing business leaders with international careers who can become a force for positive change by carrying their innovative mindset into a sustainable future. Our first-class range of bachelor, master, MBA, PhD and executive programmes encourage them to become to become critical, creative, caring and collaborative thinkers and doers. Study information and activities for future students, executives and alumni are also organised from the RSM office in Chengdu, China. www.rsm.nl
For more information about RSM or this article, please contact Danielle Baan, Media Officer for RSM, via +31 10 408 2028 or baan@rsm.nl.