Eight unethical effects that can sneak in to ethical businesses Monday, 3 October 2022
A growing trend for more ethical investment and consumption hides a paradoxical tragedy of ethics in business: organizations that become more ethical are actually more likely to experience unethical behaviour. Research by Muel Kaptein, Professor of Business Ethics and Integrity Management at Rotterdam School of Management, Erasmus University (RSM) has uncovered eight unethical effects that can sneak in, even when organizations are doing their best to act ethically. It's a warning for everyone to watch out for these threatening effects – and to consider if their well-meaning actions or strategies might even be the cause.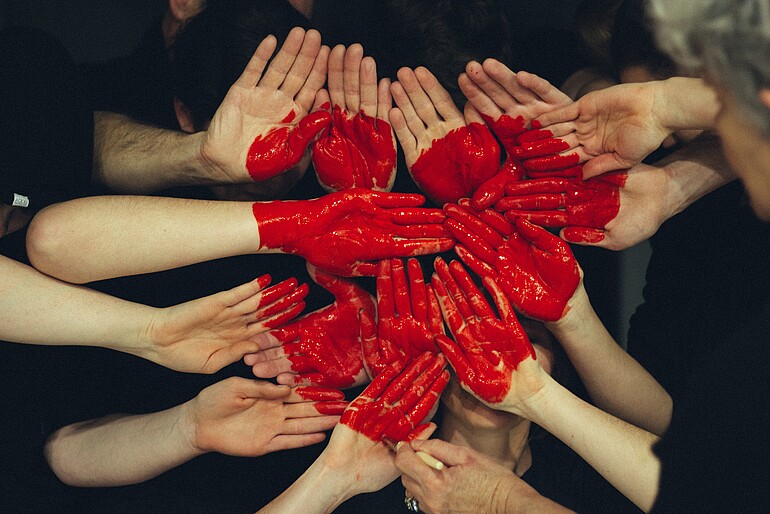 "My paper presents arguments to help convince those who create the effects that their actions – even if their motive is to reduce unethical behaviour – can tragically lead to more unethical behaviour. But when the beliefs cannot be changed enough, managers can try to prevent the effects from leading to unethical behaviour by mitigating the effects."
- Prof. Kaptein
It helps to know that unethical behaviour isn't always caused by bad people and bad organizations, he says, and an understanding of these effects and how they come about can help society to change the way ethical standards are set, regulated, inspected and evaluated. Sometimes the unethical effects come from good people in good organizations – and this insight might help to soften evaluations of unethical practices within and by organizations.
So how, in the context of organizations and work, can goodness breed badness?
"Instead of explaining the unethical behaviour of managers and employees in terms of their bad organization (the 'bad barrel' approach), I have examined how a good organization can lead to employees' unethical behaviour (the 'good barrel' approach)," Prof. Kaptein explains.
The problem with staying ethical

Research shows that the frequency of unethical behaviour within organizations has stayed relatively constant over the past few decades. The usual explanation is that organizations are not really motivated to prevent it. But Prof. Kaptein has seen many organizations investing time and effort to improve their ethics. He suspected that perhaps the efforts to improve ethics does something to bring in forces that threaten those ethics. It would mean that the more ethical organizations become, the more difficult it is to become more ethical, and to stay ethical. Is this why good people in good organization do bad things?
To find out what forces emerge when an organization becomes more ethical, Prof. Kaptein reviewed the literature on organizational life cycles. What he found suggested that unethical forces vary according to the stage of the organization's life cycle.
Unintended consequences
He identified four forces associated with strategies to increase ethical behaviour in organizations: upwards, downwards, forwards and backwards.
Each of these directions has two corresponding effects that can arise when organizations actively become more ethical. And each one of them could increase the likelihood of unethical behaviour – Prof. Kaptein has given them memorable names that encapsulate the effects. When you see them, they seem obvious.
The more ethical the organization becomes…
… the more it will be scrutinised for imperfections, the more will be found – the Gold Digger effect
… the higher the level of ethical standards, up to the point that they can no longer be met – the High Jump Bar effect
… the more the vigilance for unethical behaviour will be decreased until the situation becomes visibly abused – the Retreating Cat effect
… the more attractive unethical behaviour becomes until it cannot be resisted – the Forbidden Fruit effect
… the smaller its investment in ethics until the investment is no longer enough – the Cheese Slicer effect
… the more the focus is placed on what is not good (or is least good) until what was once considered good is no longer good enough – the Moving Spotlight effect
… the longer and more old-fashioned its way of managing ethics continues, until it becomes outdated – the Repeat Prescription effect
… the more defects are disapproved of and hidden until they cannot be hidden anymore – the Keeping-Up-Appearances effect.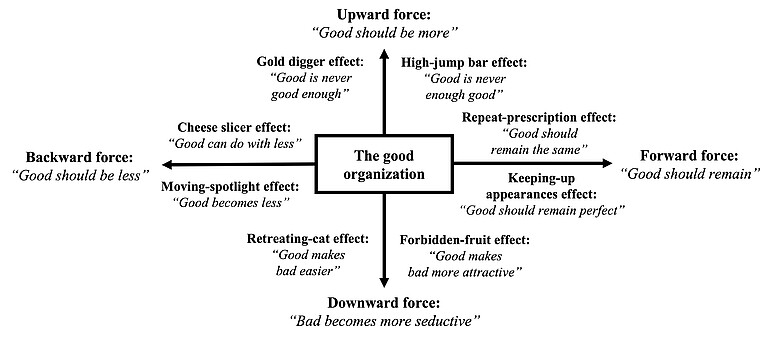 Stop them in their tracks
If the organization finds threatening effects, and if they are growing, then managers need to deal with them before they leading to unethical behaviour says Prof. Kaptein. This could be by changing the beliefs that shape the effects, perhaps by convincing those responsible for setting the organization's standards that becoming (or being) an ethical organization does not always mean adding new responsibilities (the High Jump Bar effect). Or they could convince those who evaluate the organization that becoming or being an ethical organization doesn't mean there will be no future defects (the Keeping-Up-Appearances effect).
He gives examples of how to mitigate two of the effects that happen when external supervisors or consultants retreat from overseeing the ethical transformation of the organization.
Retreating Cats and Cheese Slicers

If you spot a Retreating Cat effect (when external supervisors retreat, which usually happens when the organization becomes more ethical) the organization can make sure to increase its general oversight by monitoring its own ethical culture. Or if you spot the Cheese Slicer effect, you can prevent any further divestment away from ethics by setting an absolute minimum level of investment in your management of ethics.
When the regulator is never satisfied
Prof. Kaptein has already presented his model of these threatening effects to regulators, compliance officers and managers. They all recognized them, and some described their own examples of the eight effects that lead to negative – and sometimes devastating – outcomes.
"One board member said their company recently stopped improving its compliance programme because the regulator never gave positive feedback, was never satisfied, and always wanted a higher level of perfection," he said. Prof. Kaptein has organized a further two conferences and four roundtable sessions to discuss reducing threatening effects for companies, governments, politicians and regulators.
---
Read Prof. Muel Kaptein's paper in the Journal of Business Ethics here: A Paradox of Ethics: Why People in Good Organizations do Bad Things | SpringerLink
Rotterdam School of Management, Erasmus University (RSM) is one of Europe's top-ranked business schools. RSM provides ground-breaking research and education furthering excellence in all aspects of management and is based in the international port city of Rotterdam – a vital nexus of business, logistics and trade. RSM's primary focus is on developing business leaders with international careers who can become a force for positive change by carrying their innovative mindset into a sustainable future. Our first-class range of bachelor, master, MBA, PhD and executive programmes encourage them to become to become critical, creative, caring and collaborative thinkers and doers. Study information and activities for future students, executives and alumni are also organised from the RSM office in Chengdu, China. www.rsm.nl
For more information about RSM or this article, please contact Danielle Baan, Media Officer for RSM, via +31 10 408 2028 or baan@rsm.nl.