Create an advantageous data culture: trustworthy data and good governance Friday, 27 January 2023
Firms can swiftly adapt to changing markets when they have a culture of trustworthy data and use it effectively to make business decisions, because it improves their understanding of their customers and improves the efficiency of business processes. In other words, an organisation's data culture, its people, and its IT influence the ability to adapt to new business opportunities. This relationship was proven in a prize-winning master thesis by recent graduate from Rotterdam School of Management, Erasmus University (RSM) Martijn Linssen. Martijn's thesis, part of his MSc in Business Information Management, has won one of three Professor Jo van Nunen Awards for 2022.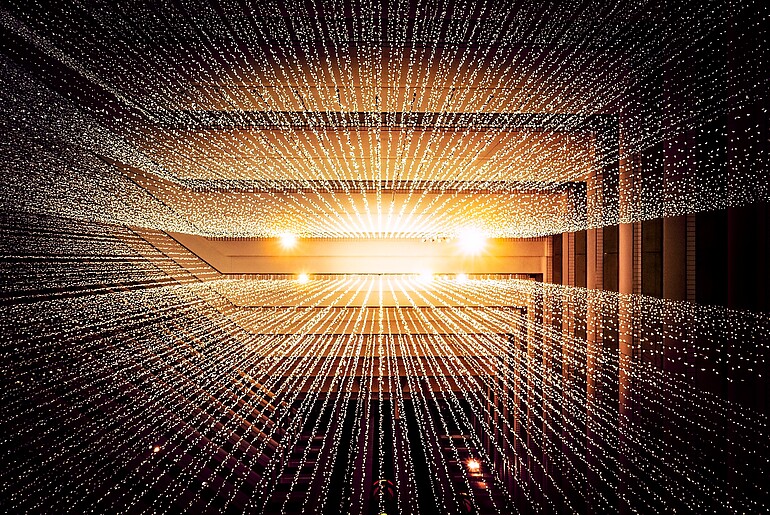 "There was not much empirical evidence on this exclusive relationship between data maturity and business agility, so I aimed to investigate it. I'm intrigued by the limitless opportunities provided by enormous amounts of data in a digitised world," he says.
He found that firms that are considered agile have both a strong data culture and robust data governance so they can trust the quality of their data. Using trusted data effectively in day-to-day operations and decision-making enables firms to adapt quickly to changing market needs because they understand their customers and they have efficient processes.
Armed with this knowledge, business leaders can benefit from the full potential of their digital transformations with a greater amount of agility. And when they do, they can more effectively adapt to customers' needs and desires so customers will also benefit from faster and more effective service.
The fruits of IT and data capabilities
Martijn collected and analysed survey data from 106 data managers, directors, and C-level executives, then explored the survey results with eight in-depth interviews with data experts from a range of industries. His empirical testing of the data maturity model gives a solid theoretical foundation for the use of data in day-to-day operations and decision-making, and shows it is vital to justify and affirm investment in data capabilities. He shows that managers should be aware that a data driven culture can only exist when strong governance preserves high standards for data quality.
It also shows how investments in data capabilities translate into more agile business processes. Martijn's research gives the prerequisites and a roadmap for reaping the fruits of data-driven transformations when businesses take an all-encompassing approach and pay attention to the interdependencies between data maturity dimensions.
Knowing where to focus
Knowing about the interdependencies means managers can decide which dimension they should focus on to enable strong performance in another dimension; their focus on particular dimensions can be done stepwise (one after another), or simultaneously (on more than one dimension at a time). These dimensions should not be considered in isolation, he concludes.
---
Martijn's master thesis The Role of Firm's Data Maturity on Business Agility can be read on his LinkedeIn profile under 'education'.
Jo van Nunen Award
This annual award is to recognise and honour the outstanding quality of the Master thesis. Professor Jo van Nunen (1945-2010) was Professor of Operations Research and Information Systems at RSM and is considered one of the business school's founding fathers. He was well known for his energy and enthusiasm for bridging management science and management practice, and he inspired many generations of students, faculty, alumni, managers, and entrepreneurs.
The winners of the Jo van Nunen Awards are selected by an academic committee comprising academic directors and thesis coordinators of three master programmes: MSc Business Information Management, MSc Management of Innovation and MSc Supply Chain Management. These three programmes come under the umbrella of RSM's academic department of Technology and Operations Management. The academic committee assess the theoretical contribution, methodological rigor, and managerial impact of master students' theses.