Charities can boost the effectiveness of their fundraising campaigns by empowering their donors Tuesday, 7 March 2023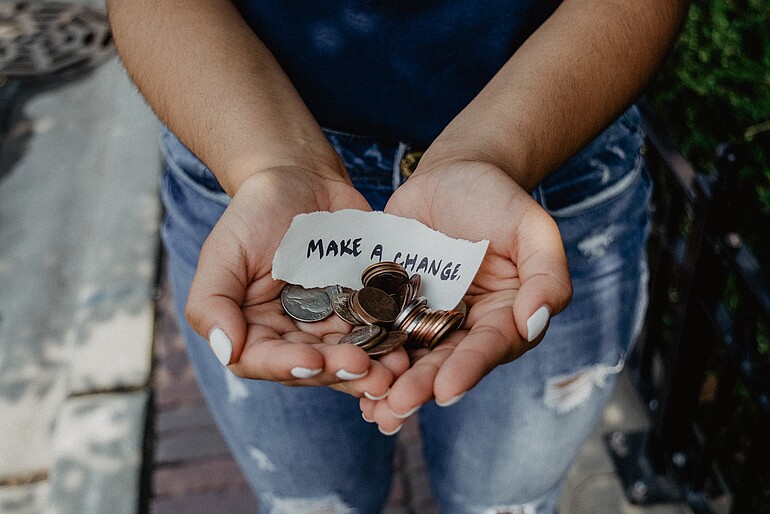 Many charities are struggling for donations and need new ways to maintain their donated income streams. The researchers conducted a series of experiments and a large-scale field study with more than 40,000 donors to document the effect of letting donors choose how their gifts will be used and explain why it works.
What do donors have in mind?
People donate to charities because they believe in the charity's mission and actions; they depend on the charity to spend their donation appropriately. But some necessary expenses like salaries and overhead are not what donors have in mind when they donate.
The researchers propose that giving donors a greater sense of agency can be an effective and inexpensive strategy to motivate them to donate. By allowing donors to choose a specific charitable project, rather than contributing to the charity more broadly, they have a greater sense of control over the way the charity allocates its resources.
To prove this effect, the researchers ran a field experiment in collaboration with a European charity. Together, they designed a fundraising campaign to test the effect of agency. A random subset of donors received three bank transfer orders so they could choose the bank transfer order that corresponded to the project they wanted to fund. The rest of the donors only received one bank transfer order, so they had no choice as to how the charity would spend their gift. "While one could think the intervention was quite subtle, we were impressed to see how strongly it influenced donors' behaviour," say the researchers. "Donors really value having a say in the charity's resources allocation decisions." Fundraising revenues increased up to 42 per cent when donors could choose how money should be allocated across charitable projects. "Our results show that donors experienced a greater 'sense of agency' when they could tell the charity what to do with their money," they said.
Loyal donors vs donors with strong donation habits
Like with many customer-centric decisions, one should not keep in mind that people have different needs and preferences. "Here too, our research found that not all donors value agency equally," said the researchers. "Those who valued agency the most were the most generous, loyal, and engaged donors." The study found that, in contrast, less active and less engaged donors did not react to the intervention, nor did the donors who have strong donation habits. The results showed that it is more difficult to influence donors when they always donate the same amount at the same frequency, such as donors who exclusively donate around Christmas or donors with a fixed monthly payment.
The researchers make three recommendations for charities interested in boosting their fundraising campaigns:
Empower your donors. For instance, involve them in deciding which projects to fund.
Recognize that not all donors value agency. To determine which donor segment to involve in the charity's decisions, consider running a small-scale A/B/n test which can tests different fundraising requests.
Optimise your fundraising campaign by selectively contacted donors based on the results of the A/B/n test. The code repository at https://osf.io/4nzsw/ is available to anyone interested in implementing the proposed methodology.
---
Read the full study in Enhancing Donor Agency to Improve Charitable Giving: Strategies and Heterogeneity in the Journal of Marketing or read the article on the website of the American Marketing Association.
Rotterdam School of Management, Erasmus University (RSM) is one of Europe's top-ranked business schools. RSM provides ground-breaking research and education furthering excellence in all aspects of management and is based in the international port city of Rotterdam – a vital nexus of business, logistics and trade. RSM's primary focus is on developing business leaders with international careers who can become a force for positive change by carrying their innovative mindset into a sustainable future. Our first-class range of bachelor, master, MBA, PhD and executive programmes encourage them to become to become critical, creative, caring and collaborative thinkers and doers. Study information and activities for future students, executives and alumni are also organised from the RSM office in Chengdu, China. www.rsm.nl
For more information about RSM or this article, please contact Danielle Baan, Media Officer for RSM, via +31 10 408 2028 or baan@rsm.nl.