Bigger auditor does not always mean better for private firms Thursday, 19 November 2015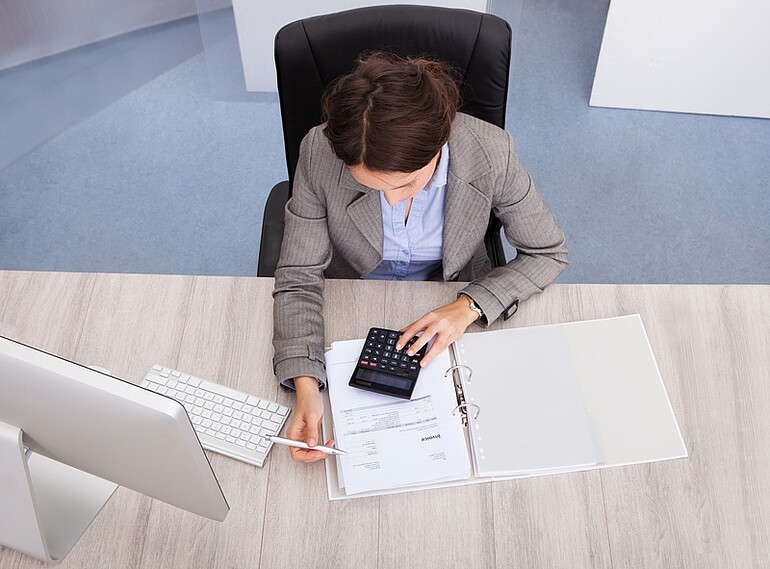 What determines the quality of a firm's financial reporting? According to new research from Anastasios Elemes of Rotterdam School of Management, Erasmus University (RSM), the size of the auditing firm and its political connections could affect financial reporting quality in unexpected ways. For private firms, the advantage normally attributed to using one of the 'Big Four' auditing firms – in the form of better quality auditing services – disappears and could in fact become a disadvantage. Those firms sometimes do not provide enough incentives to the auditors to maintain the quality of their audits. This is one of the conclusions in Elemes' PhD research, which he will defend on 26 November.
Elemes studied the quality of auditing for private firms in the UK. This market is characterised by a low incidence of litigation for bad reporting, and low levels of regulatory scrutiny for auditors. These factors weaken the material incentives for audit firms to deliver high quality reporting, Elemes argues. Contrary to earlier research and commonly held presumptions that large auditors deliver better quality financial reports, Elemes shows that for private firms, small auditors might have a quality advantage over their larger competitors. Being on the receiving end of litigation is still a risk for small auditing firms, and so is the reputational damage that comes with it, but this provides the small auditing firms with incentives to deliver high quality reporting to their clients.
Political connectedness
Existing research shows a firm's political connections are associated with lower quality accounting and lower levels of legal enforcement. But in sharp contrast to these earlier studies, Elemes found US auditors' political connectedness in the form of campaign contributions to US elected officials leads to higher quality reporting. However, when the client itself is politically connected the advantage in reporting quality disappears. Those clients are perceived to be less risky for auditors and as such provide a weaker incentive to deliver high quality auditing.
Private firms
Finally, Elemes' research describes how the quality of a private firm's financial reporting can influence its access to finance. Firms that regularly secure capital through more informal networks usually don't demand such high quality financial reporting. Still, even private firms can benefit from higher quality financial reporting, Elemes concludes.
Anastasios Elemes will defend his dissertation in the Senate Hall at Erasmus University Rotterdam on Thursday, 26 November 2015, at 13:30. His supervisor is Prof.dr. E. Peek . Other members of the Doctoral Committee are Prof.dr. E. Roelofsen (RSM), Prof.dr. A. Vanstraelen (Maastricht University), and Prof.dr. D. Veenman (ESE).
Rotterdam School of Management, Erasmus University (RSM) is a top-tier European business school and ranked among the top three for research. RSM provides ground-breaking research and education furthering excellence in all aspects of management and is based in the international port city of Rotterdam – a vital nexus of business, logistics and trade. RSM's primary focus is on developing business leaders with international careers who carry their innovative mindset into a sustainable future thanks to a first-class range of bachelor, master, MBA, PhD and executive programmes. RSM also has an office in Taipei, Taiwan. www.rsm.nl
For more information about RSM or this article, please contact Ramses Singeling, Media Officer for RSM, on +31 10 408 2028 or by email at singeling@rsm.nl