Managers more likely to choose novel ideas when they understand the creative process Tuesday, 31 January 2023
In a restaurant, do you usually choose something that sounds familiar that you know you would enjoy? We don't often choose creatively unfamiliar or strange-sounding dishes because we don't want to waste our 'investment' when we're on a hard-earned evening out. But does this mean you miss out on a rewarding culinary experience? And so it is with managers choosing new and creative ideas for business innovation. Would a better understanding of the creative process enhance the way managers perceive them? This was the thinking behind a prize-winning master thesis by recent graduate from Rotterdam School of Management, Erasmus University (RSM) Petra Šašić. Her thesis, part of her MSc Management of Innovation and aiming to enrich the understanding of creative work, has won one of three Professor Jo van Nunen Awards for 2022.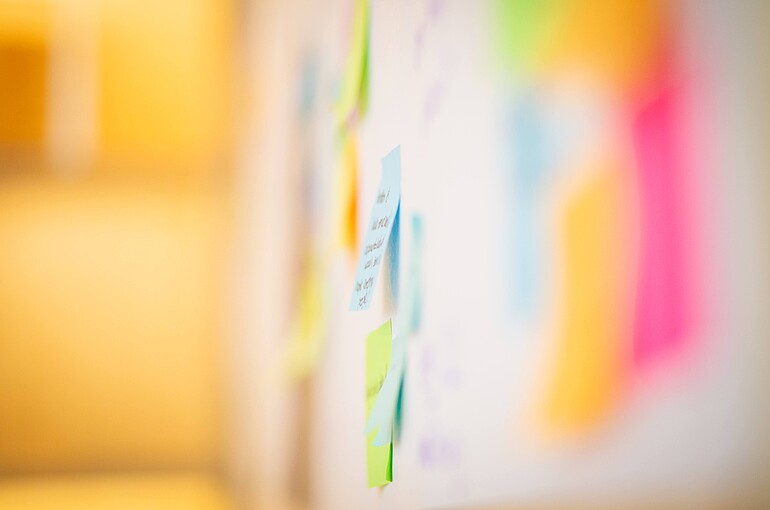 Petra examined the endorsement of creative ideas within organisations in her thesis Increasing idea endorsement through transparency in the creative process. She studied whether showing the creative process to managers affects their evaluation of novel ideas. She chose to focus on people's attitudes to a progressive form of cuisine – molecular gastronomy – to test the hypothesis. And she found that if people see and understand the process behind creative ideas, then they are less uncertain about them and more likely to choose them.
Understanding the creative process
There's an underlying uncertainty that comes with creative ideas, she says. Managers' abilities to accurately assess investing in highly novel ideas tend to be hindered by uncertainty, or even fear. However, making the right choice is crucial for organisations to maximise their growth potential. Not everyone is familiar with the way that the creative process works, and companies in the creative sector have their own processes and strategies for addressing challenges. Petra's research helps other businesses to better understand the work that goes into producing an innovative business idea.
"Managers' perceptions are important when choosing a creative idea for investment, so it was interesting to study if a better understanding of the creation process can enhance their perceptions and improve managers' judgment when they are selecting which ones to take further."
More information means more endorsements
Petra chose to focus on molecular gastronomy for her mixed method study. This sector of the food industry is one of the most adventurous. It involves using food science to create new techniques for preparing and serving food, such as altering the viscosity or chemical processes like coagulation – techniques usually found in chemistry.
She conducted qualitative and quantitative research to show the breadth of the subject. For the qualitative part, she watched chefs on social media use a range of strategies to communicate the processes of their culinary creations. For the quantitative part, she conducted a survey, asking respondents to indicate if they would endorse highly novel and less novel dishes. She then analysed the statistical data to test the relationships between the variables: process transparency, uncertainty, novelty, and idea endorsement.
The results suggest that if people see and understand the process behind creative ideas then they are less uncertain about them. Their perceptions are positively influenced by information about the creative process and their willingness to endorse creative ideas increases.
How to appreciate the creativity
Professionals producing ideas for innovating business and trying to get them approved by management should use more transparency about the creative process. This way, managers recognise, understand and appreciate the creativity. You could collect photographs of stages in the creative process, explain your thought processes during the development of the idea, or describe obstacles you faced and how you overcame them. Exposing the creative processes of ideas can help managers select the idea that can be more fruitful and profitable for the business. In short:
The uncertainty that comes with novel ideas influences the way they are evaluated
Transparency about the process can decrease the uncertainty in novel ideas and positively influence their endorsement
Leveraging process transparency to increase the knowledge and confidence of evaluators can create value for organisations.
---
Jo van Nunen Award
This annual award is to recognise and honour the outstanding quality of the Master thesis. Professor Jo van Nunen (1945-2010) was Professor of Operations Research and Information Systems at RSM and is considered one of the business school's founding fathers. He was well known for his energy and enthusiasm for bridging management science and management practice, and he inspired many generations of students, faculty, alumni, managers, and entrepreneurs.
The winners of the Jo van Nunen Awards are selected by an academic committee comprising academic directors and thesis coordinators of three master programmes: MSc Business Information Management, MSc Management of Innovation and MSc Supply Chain Management. These three programmes come under the umbrella of RSM's academic department of Technology and Operations Management. The academic committee assess the theoretical contribution, methodological rigor, and managerial impact of master students' theses.