Stay positive: both in life and your CSR communication Tuesday, 20 April 2021
There are more brands everyday that realise that they have to act more socially responsible. Whether it's Unilever abandoning the use of the word 'normal' on hair and skinproducts, or Amazon pledging $2 billion to a Climate Pledge fund, things are heading in the right direction thanks to a new generation of consumers demanding social action from companies. But how can companies best communicate about their CSR (Corporate Social Responsibility) efforts? Research by Dr. Guido Berens of Rotterdam School of Management, Erasmus University and Prof. Boris Bartikowski of Kedge Business School shows that the way companies communicate about their CSR efforts influences consumers' attitude towards the company and their purchase intentions.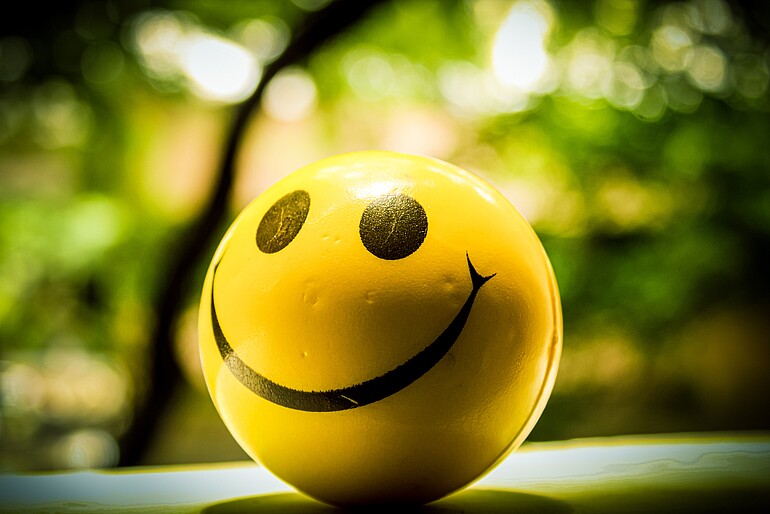 Communication by companies and other actors can play an important role in stimulating people to be more sustainable in their buying behavior. Communication is often seen as more an art than a science, but academic research provides valuable insights in this area. Companies use different framing styles, positive or negative, in their communication about Corporate Social Responsibility and this study helps them to think more consciously about the framing they use.
Product information experiment
The researchers conducted two scenario-based experiments, one among French students and one among participants in an online panel (Amazon Mechanical Turk). They showed people mock websites of a particular company that was called "Rovan" (for jeans) or "Vero" (for electronics), in which the company explains its products as well as its CSR engagement. The product information remained the same but the study varied the framing (wording) of the information related to Corporate Social Responsibility.
"Be positive and specific in your CSR communication so consumers are more likely to buy your brand"
Be positive, be specific
The study shows that consumers respond more positively to companies' messages about CSR when these messages are worded in positive terms (such as "More than 95% of raw materials used for our jeans are certified sustainable") than when these messages are worded in negative terms (such as "Less than 5% of raw materials used are not certified sustainable"). This is especially the case when the company offers a product that can be evaluated relatively easily (such as a pair of jeans) and when the information given is concrete (such as giving concrete percentages).
Negatively framed CSR messages may be detrimental for such products and types of communication for two reasons. First, they activate negative associations which, in turn, leads to negative evaluations of the brand. Second, negatively framed CSR messages stimulate effortful processing, which can increase skepticism and lead to perceived corporate hypocrisy among consumers.
But firms that market products that are rather difficult to evaluate (such as electronics or services) or communicate mainly abstract CSR quantifiers have less cause to be concerned about how their CSR communication is framed; they might then focus their attention more on the content of their CSR messages (e.g., the types of motives and benefits they communicate).
Negative framing could be used by NGOs
CSR communication by companies and other actors can play an important role in stimulating people to be more sustainable in their buying behavior.
For campaigning NGOs or public policy makers, who aim to stimulate consumers and other stakeholders to think critically about CSR communication, the findings imply that they could use negative attribute framing in their own communication about CSR. This negative framing could then lead to more skeptical attitudes regarding the company's own communication about its activities, and to more dialogue about these activities.
---
The paper has been published in the Journal of Business Research under the title "Attribute framing in CSR communication: Doing good and spreading the word – But how?"
Rotterdam School of Management, Erasmus University (RSM) is one of Europe's top-ranked business schools. RSM provides ground-breaking research and education furthering excellence in all aspects of management and is based in the international port city of Rotterdam – a vital nexus of business, logistics and trade. RSM's primary focus is on developing business leaders with international careers who can become a force for positive change by carrying their innovative mindset into a sustainable future. Our first-class range of bachelor, master, MBA, PhD and executive programmes encourage them to become to become critical, creative, caring and collaborative thinkers and doers. Study information and activities for future students, executives and alumni are also organised from the RSM office in Chengdu, China. www.rsm.nl
For more information about RSM or this article, please contact Danielle Baan, Media Officer for RSM, via +31 10 408 2028 or baan@rsm.nl.