Selecting future colleagues – morality on your CV Monday, 13 March 2023
Members of company boards who are tasked with appointing new company directors are influenced by the morality of the details on candidates' CVs. Ilaria Orlandi investigated what happens when a candidate for a director-level role has a CV that lists something associated with 'negative morality' such as working for a company selling firearms, and she found that directorships for some types of companies might be more of an obstacle than a trampoline for obtaining new directorships. Ilaria researched what goes on in board-level recruiting in her PhD dissertation at Rotterdam School of Management, Erasmus University (RSM). She is now an Assistant Professor in the Department of Strategy and Innovation at the Copenhagen Business School.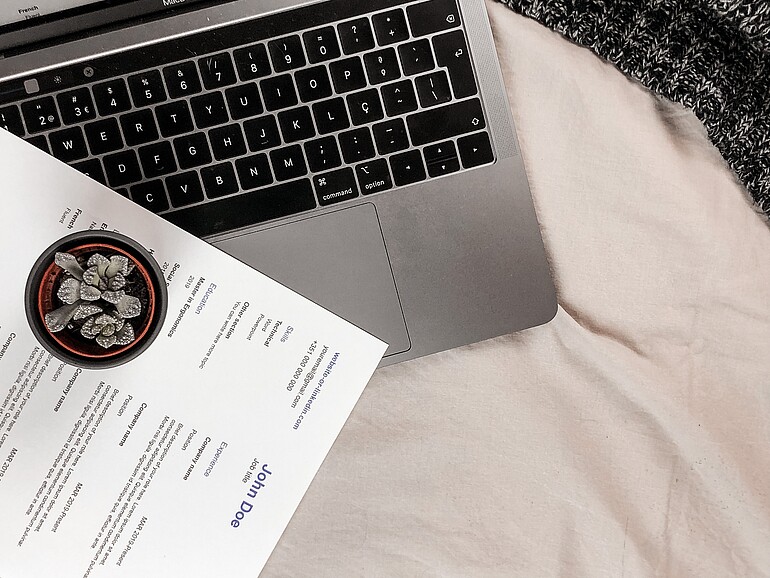 Her thesis, Unringing the stigma bell: Investigating informational and social mechanisms behind boards of directors' appointments investigates how people make decisions. What factors might interfere with the traditionally recognised three-step process of making a decision; first gathering information, then evaluating it, and then finally making a decision?
Dealing with asymmetric information
She showed that not all directorships are evaluated similarly. Boards include information about prospective directors' previous firms in their evaluation, and board characteristics can influence how board members evaluate directors. "Working in industries that make products and services that are morally frowned upon or might become morally frowned upon in future, can have a long-lasting impact on your future career opportunities," she said.
Making decisions to recruit directors becomes more complicated when some piece of important information is not easily discoverable by the members of the recruiting board. Ilaria focused on how people make decisions when a lot of information is unknown in her three studies. Her main findings are:
People collect information before making decisions. They can strategically decide how to use that information. Their intent shapes whether they share or hide the information they possess from the other actors involved in the decision-making.
Selecting a director is sometimes based on several unknowns. Board members can use information on candidates' CVs to minimise unknowns and decide whether or not to hire a future colleague. 'Minimising the unknown' can involve looking specifically at the role of information containing a moral component. A study in Ilaria's dissertation showed that boards are less likely to hire prospective directors with information containing stigma – such as having worked for a firearms firm – on their CVs.
She also found that directors' careers are penalized if they have had a position on the board or supervisory board of a company with a negative moral component. Ilaria's results showed that even having connections with other directors is not enough to offset the penalty effect of holding a directorship at a company operating in an industry with a negative moral component.
Ilaria concludes that the interplay between information asymmetry and social evaluations can help increase the understanding of how individuals make decisions.
---
Ilaria Orlandi has defended her PhD thesis on Friday, 10 March 2023.
Rotterdam School of Management, Erasmus University (RSM) is one of Europe's top-ranked business schools. RSM provides ground-breaking research and education furthering excellence in all aspects of management and is based in the international port city of Rotterdam – a vital nexus of business, logistics and trade. RSM's primary focus is on developing business leaders with international careers who can become a force for positive change by carrying their innovative mindset into a sustainable future. Our first-class range of bachelor, master, MBA, PhD and executive programmes encourage them to become to become critical, creative, caring and collaborative thinkers and doers. Study information and activities for future students, executives and alumni are also organised from the RSM office in Chengdu, China. www.rsm.nl
For more information about RSM or this article, please contact Danielle Baan, Media Officer for RSM, via +31 10 408 2028 or baan@rsm.nl.