Raising daughters nudges men to understand women's struggles and thus support gender equality Monday, 24 April 2023
Having daughters can permanently affect male CEOs' gender-related attitudes in business, human resourcing and governance priorities, making them more inclined towards supporting women's struggles for equality. Researchers Dr Zhiyan Wu from Rotterdam School of Management, Eramus University et al. found that fathering an additional daughter versus a son, which is naturally random, is associated with a substantial increase in female director representation. This daughter-to-father effect gradually matures as daughters grow up and socialize in schools and workplaces, and it increases as daughters age, suggesting that male founders vicariously learn from their daughters about the constraints women face throughout their daughter's life, especially when their daughters are exposed to gendered norms in adolescence and early adulthood.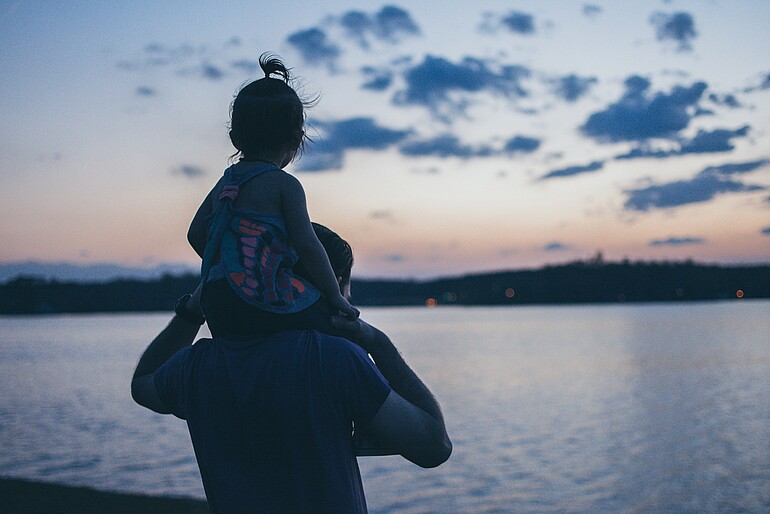 In general, when daughters, and potentially other loved ones, are vulnerable to gender disparity, men become physically and socioemotionally impacted as a result. Being better able to understand and sympathise with the hurdles women can face in society. This encourages them to become involved in the gender equality cause.
According to the study's lead researcher Dr. Zhiyan Wu, "The CEOs that we studied spoke to us about how their corporate decisions have changed after their first-hand learnings from their growing daughters about the constraints women often face. They recognized that those constraints had escaped from their attention till their daughters became potentially vulnerable to those constraints in their adolescence and early adulthood."
As Professor Michael Kimmel famously noted, "privilege is invisible to those who have it." We found in our data that men have such a "privilege" and often do not realize the constraints women face.
"Privilege is invisible to those who have it"
"Those seeking to cultivate a more gender egalitarian economy may benefit from highlighting the personal stakes and responsibilities of male leaders in helping build a gender-equal society for their loved ones and not only for women in general."
The study provides evidence that decision-makers' personal relationships matter for how they approach gender equality at work. Firms, governments and non-profits may gainfully use this by creating platforms for all leaders – not only women – actively championing gender equality, such as the United Nations' 'He for She' initiative'.
---
You can read the complete published paper here: https://pubsonline.informs.org/doi/10.1287/mnsc.2023.4727
Rotterdam School of Management, Erasmus University (RSM) is one of Europe's top-ranked business schools. RSM provides ground-breaking research and education furthering excellence in all aspects of management and is based in the international port city of Rotterdam – a vital nexus of business, logistics and trade. RSM's primary focus is on developing business leaders with international careers who can become a force for positive change by carrying their innovative mindset into a sustainable future. Our first-class range of bachelor, master, MBA, PhD and executive programmes encourage them to become to become critical, creative, caring and collaborative thinkers and doers. www.rsm.nl
For more information about RSM or this article, please contact Danielle Baan, Media Officer for RSM, via +31 10 408 2028 or baan@rsm.nl.